---
---
---
---
---
Iliria Boutique Hotel
Iliria Boutique Hotel is a family-run hotel in Tirana, opened since 1996. We offer a unique experience to our guests through our warm hospitality, amazing facilities, and our happy colors that we have chosen throughout the entire hotel. Our rooms have four main pastel colors, blue, green, yellow and cappuccino, which give a very warm and comfortable stay. We offer multiple room arrangements, including: twin, double, triple and family rooms.
Telephone: +355 684027112
Email: info@iliriahoteltirana.com
Address: Rruga e Elbasanit 1, Tirana, Albania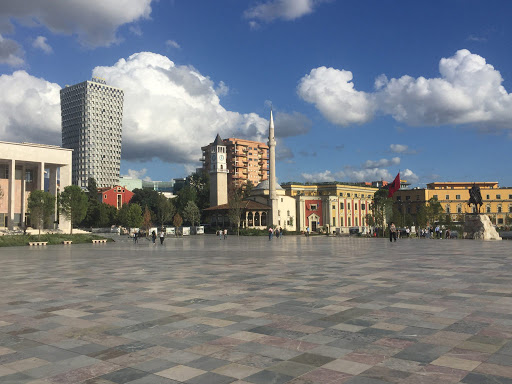 Tirana Guide
Our modern restaurant Serafina is where our guests can enjoy all their meals, freshly prepared everyday in house. Iliria Boutique Hotel has two fully functional conference centers, one has the capacity of 65 people and the second one has the capacity of 25 people. Our conference rooms are equipped with projectors, and different types of set ups depending on requests. They are ideal for trainings, product launches, presentations and exhibitions. We also provide free parking for our guests cars and buses for groups. We offer the highest hospitality to our guests if they want to book tour guides and trips, or tickets to cultural events. Iliria Boutique Hotel is centrally located with only a short walk to main Landmarks in Tirana, such as the National Park, Coin Shopping Center, Newly Refurbished Stadium or other bars and restaurants.